For these we took crepe and tissue paper and ripped it into tiny pieces. I showed the kids many images of landscape and either let them choose one they liked or provided them with an image which was graphite transferred onto water colour paper before their arrival the next day. on day 2 they started to lay the strips of ripped paper onto their pictures using a soft brush and water. The water causes the dye from the paper to bleed out and after a few moments they would remove the tissue paper revealing an interesting watercolour like finish made by the leftover dyes. This was then left to dry overnight and was completed over a few days.
here you can see the layers of tissue sitting on the "grassy" part of the page.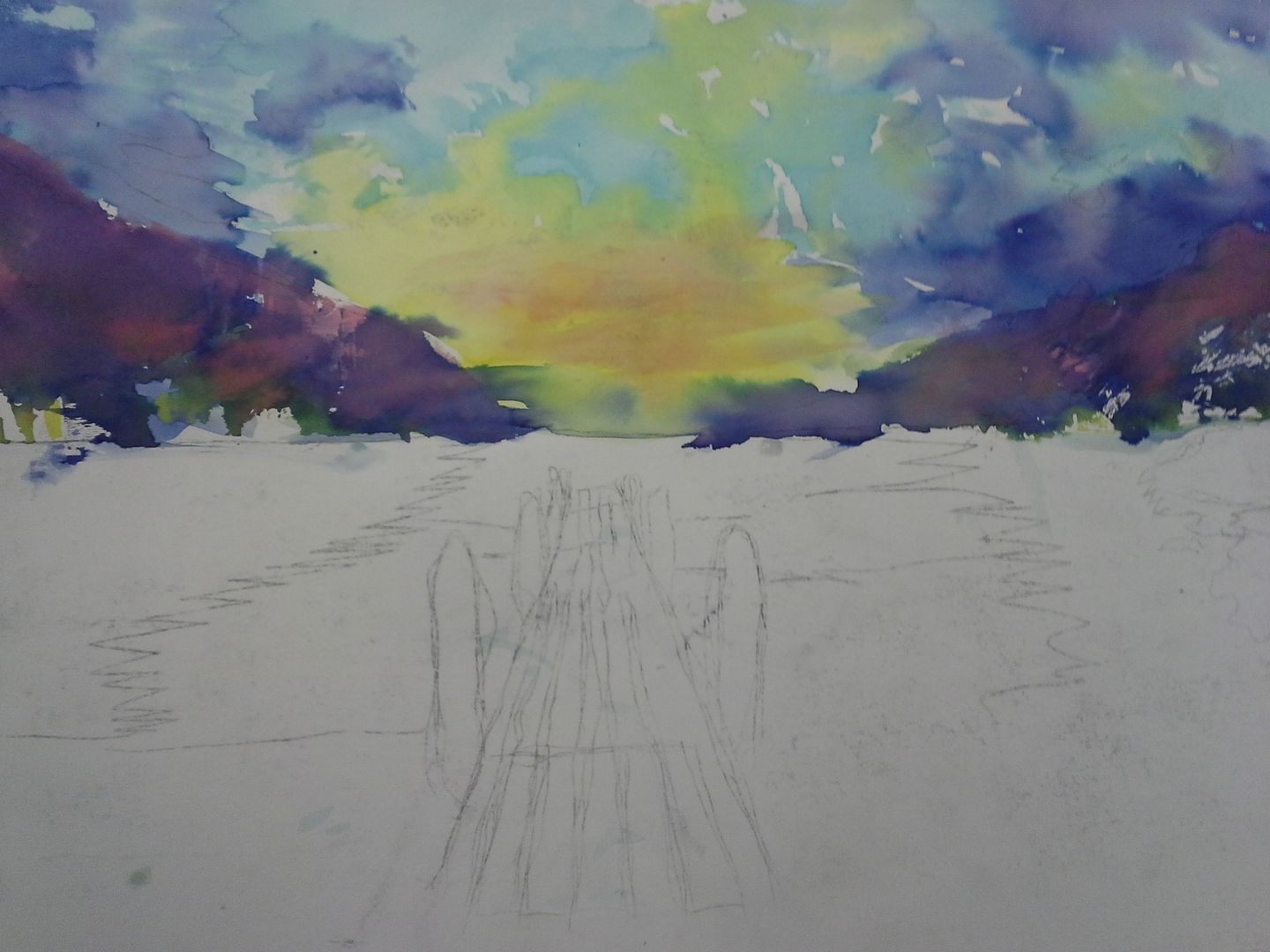 Super fun - and some beautiful images. Many of the kids were really proud!